Happy party day everybody! I always look forward to Wednesday nights when Showcase Your Talent Thursday goes live. I love seeing all the new posts you all share. What's new in your world so far this week? I've been trying my best to try to plan ahead lately, menu planning, shopping lists, blog planning, I used to be such an organized and pre-planned person until I had children. It's not their fault either, I just became lax about planning things in advance!
There was a time in my teenage years when I never made plans, ok sometimes, but barely ever. My mom used to say it was because when I was a small child I would make plans and then if something more exciting or "better" came along then I would want to cancel my original plans and go for the newer, more exciting option. So it resulted in about 5 or 6 years of never planning anything, which I'll admit used to drive my family insane, my sister especially, she hated it! Anyway as I got older and was finishing my design degree I had to take a portfolio class and thus returned the "planner" phase of my life.
Ok enough about my crazy obsessive list making, pre-planning self and on to the fun, the most viewed link last week was:
French Toast Muffins – Love Food, Will Share
And a few of the links that I found particularly inspiring and delicious are:
Teriyaki Sliders – House of Yumm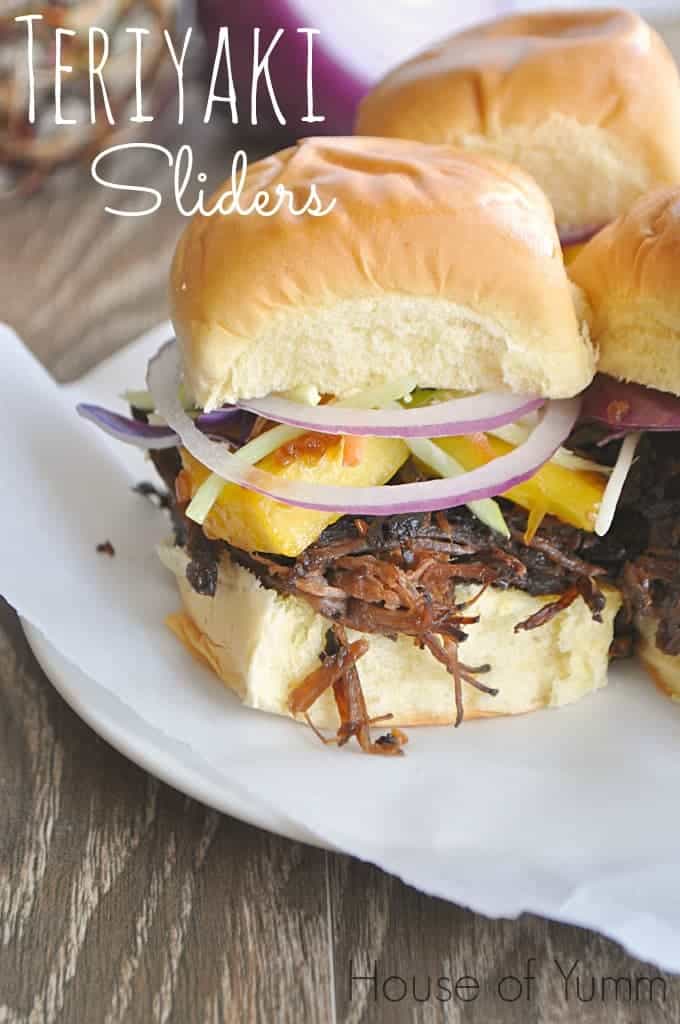 DIY Decorative Fabric Wrapped Balls – The Silly Girl's Life (this one was a pick by my almost 3 year old, she kept insisting we need to make these!)
Chocolate Banana Split Cupcake – Two Kids and a Coupon
Cheesy Garlic Zucchini Chips – Happy Mothering
Remember to stop by What's Cooking Love? to see what features Alyssa chose this week. Now the real reason you stopped by, to party – link up as many of your recipes, crafts, tutorials, ideas, projects, or fun posts as you would like to share. Please no etsy shops, giveaways, or advertisements. Remember to link to your post and not to your main blog. Please make sure to visit some of the other links that interest you and comment. Thanks for visiting, it wouldn't be a party without you; enjoy and HAVE FUN!