6 smoothies you can whip them together in a flash and enjoy on the go!
Yesterday was Daylight Savings Time again! How did you fair? Saturday night I said a prayer and hoped that the kids would be tricked by the time change and sleep in, not so much… well not the baby at least! He was up even earlier that normal, luckily a little bit of milk and he went back to bed and so did I.
I can remember a few times in years past that I didn't even know it was happening and either arrived super late or way too early to church! One of my favorite breakfasts is a smoothie and when you are in a rush, what better way to get a boost of energy than from a delicious drink. Today I've rounded up 6 smoothies to enjoy on the go – you can whip them together in a flash. Whether you're on time, running late or just taking the day off these 6 smoothies are quick, delicious and make a satisfying breakfast or afternoon pick me up; enjoy!
Tropical Green Monster Smoothie
Coconut Strawberry Banana Smoothie
Tropical Green Goddess Smoothie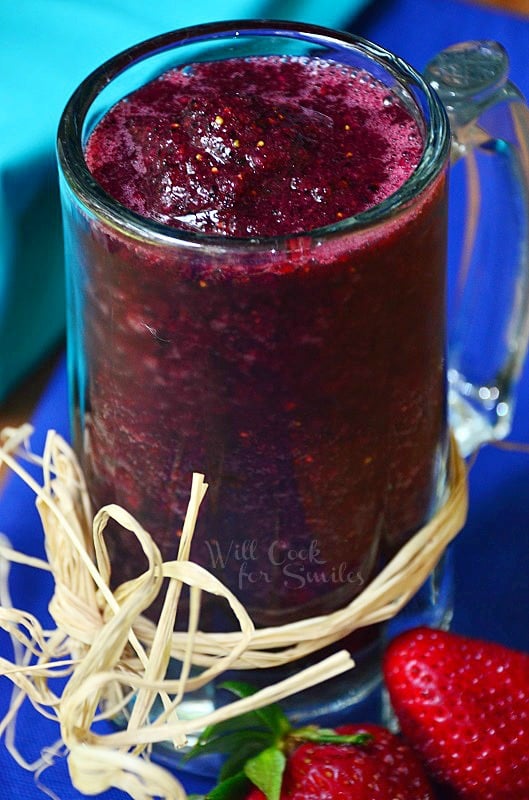 Skinny Peach Greek Yogurt Smoothie